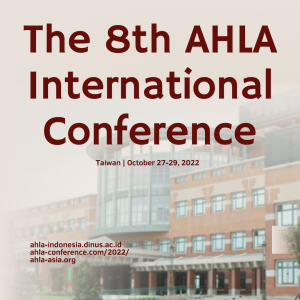 The Asian Health Literacy Association, AHLA, was founded in 2013, and registered in Geneva, Switzerland in 2014, has been one of the most active and respected professional non-governmental international organizations in the promotion of education and research in health literacy in and beyond the region. The AHLA has more than 100 institutional and individual members and has established more than 15 offices in promoting health literacy at the country level. The current leadership of the AHLA includes President Prof. Peter Chang from Taiwan, and Vice Presidents, Prof. Carmen Tolabing from Philippines, Angela Leung from Hong Kong, and Dr. Duong Van Tuyen from Vietnam.
Since its establishment, AHLA has been committed to organizing annual conferences in each partner country in Asia, including Taipei, and Tainan in Taiwan, Haiphong and Ho Chi Minh City in Vietnam, and Kuala Lumpur in Malaysia. These conferences have attracted more than 300 participants from more than 20 countries, including those from Mediterranean, Europe, and North America. The 8th AHLA conference is the first in person conference since 2019 before the pandemic of Covid-19 . The conference will have more than 200 participants attending both in person and on line.
Health literacy has become one of the most prevailing issues in healthcare in Asia, as Asia is facing an ageing population in many countries, as well as rising expenditures in accessing healthcare services. Promoting the health literacy agenda is relatively new in many countries in Asia. The overarching goal of promoting health literacy, is to facilitate improving the efficiency of healthcare services and help to reduce unnecessary medical procedures and medical waste. Health literacy also helps promote health equity, and usually integrates patient engagement and shared decision-making to promote optimized delivery of the healthcare services. To sum it up promotion of Health Literacy is a crucial , as it is a key public health strategy in achieving the targets of SDG3 in the region and beyond
The 8th AHLA, with its key theme of health literacy and social resilience, is timely, especially in many countries in Asia, who have reopened their borders recently. Health literacy has been shown to assist the public in dealing with misinformation and addressing the unforeseen challenges because of the Covid-19, in the past 3 years. The conference includes critical debates and presentations on health literacy approaches in ageing society, organizational health literacy approaches, and the WHO health literacy program, education, and interventional approaches to promote health literacy in the public. Some of the important expected conference outcomes are:
1. Recommendations to design an accreditation mechanism to advance health literacy programs at the national and community levels.
2. Increase patient engagements and initiatives in health literacy promotion
3. To accelerate development of digital health literacy strategies.
The conference has been fully supported and co-sponsored by the International Health literacy Association, IHLA, the International Union of Health Promotion and Education, IUHPE, the WHO Measuring Populations and Organization Health Literacy Program, WHO-M-POHL, and International Alliance of Patient Organization, IAPO.
Further queries / communication on the upcoming 8th AHLA can be addressed addressed to:
Prof. Peter Chang (peter.chang3@gmail.com)
or
Charles Tsai (charlestsai55@gmail.com)